The Right Way to Clean Rugs
05/14/2016
Back To Blog
They are beautiful and soft and make your home even more inviting and cozy. To keep them in good condition for longer, you need to clean them regularly. While rug cleaning is not rocket science, it shouldn't be approached carelessly. With the right tools, techniques and products, you will get excellent results safely.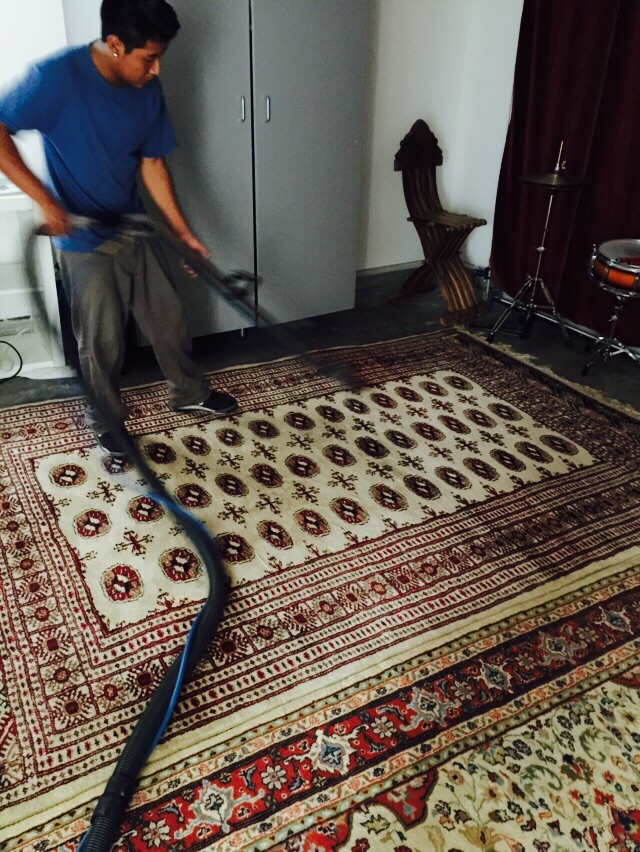 Each One Is Special
It isn't possible to clean wool and silk rugs in the same way. The wool ones have long plush fibers so vacuuming isn't the best cleaning method. You may try to adjust the beater bar to the highest setting, but it's better to use a manual floor sweeper. Silk rugs, on the other hand, are very sensitive so it is important to be very careful even with basic things such as using water at the right temperature. If it's too hot, color may leak and the fibers may get damaged.
The best approach is to follow the maintenance, cleaning and stain removal instructions provided by the manufacturer strictly. With the huge diversity of fabrics nowadays, some items can be washed safely while others can only be dry-cleaned. Things are even trickier with antique Oriental rugs because they have been handmade and the fibers have natural dye. You must get as much detail on cleaning them as possible from the manufacturer.
Basic Cleaning Methods
Once you know which cleaning method is safe and effective for your rugs, you just have to ensure that you will apply it correctly. When you vacuum rugs, you must choose height matching the height of the pile and follow its direction when you make passes just like with carpet cleaning. It is best to start from the center out. Don't vacuum the fringe. It's crucial that you vacuum the items from both sides.
Washed rugs should be dried safely. It's a mistake to hang them outside. Lay them flat on the floor and flip them once the top side is dry.